Commercial Floor Maintenance Services - San Diego metro area
Commercial Floor and Surface Maintenance Services
First impressions matter, especially in commercial spaces, such as offices, health care facilities, or stores. Customers or clients walk in, look around, and subconsciously decide how they feel about your business almost immediately, and this impression is heavily influenced by the appearance of the floors and surfaces. Once an opinion is formed, it can be difficult to change. Carefully maintained floors and surfaces exude a high standard of excellence. We provide professional floor and surface maintenance services to commercial properties throughout the San Diego metro area so your commercial space can always create a positive impression.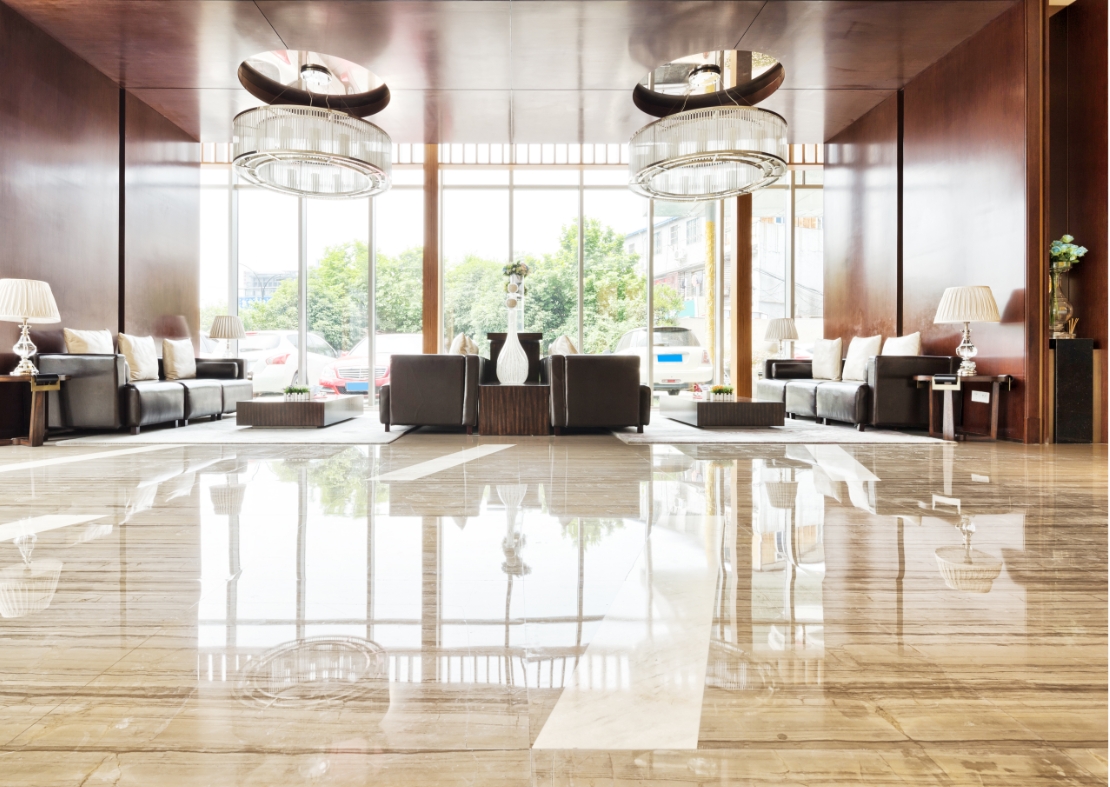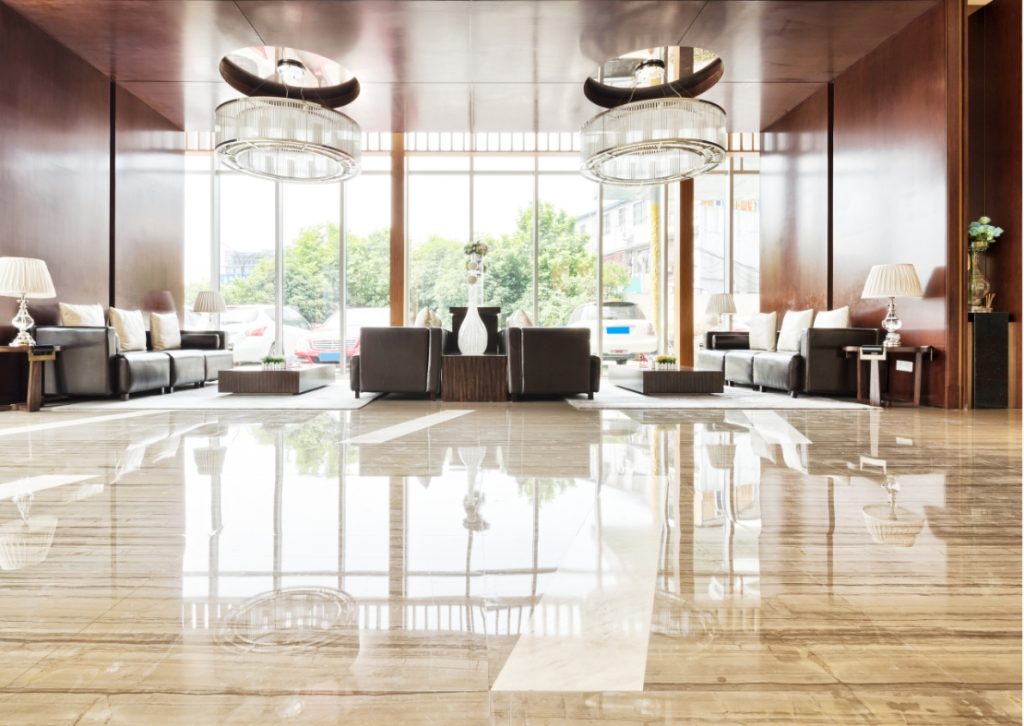 Marble, Travertine, and other Natural Stone Restoration
Dirty, dull or otherwise damaged natural stone floors and surfaces reflect poorly on your business. Your natural stone can become dull, scratched, stained, or damaged even with regular janitorial services. When this happens, it's time to call the professionals at Excel Stone and Tile Care to restore your floors and surfaces to like-new. 
Whether you need marble floors refinished, your vanities cleaned and sealed, or your terrazzo honed and polished, you can count on us to achieve fantastic results.
Tile and Grout Cleaning, Sealing, and Grout Color Sealing
Tile and grout cleaning can be challenging, even for professional cleaning and janitorial services. Excel Stone and Tile Care specializes in tile and grout cleaning. Our  professional deep cleaning equipment can achieve fantastic results compared to mops and scrub brushes. Our highly trained technicians extract deeply embedded dirt and grime, thoroughly cleaning and sanitizing your tile, grout, and baseboards. We use nonabrasive yet effective methods for a deep-down clean. We also provide clear grout sealing to help make regular cleaning easier and more productive and grout color sealing services that provides years of protection and can  make the color of your grout uniform, even covering up permanent stains, and make grout stain resistant, and numerous additional benefits.
Commercial Maintenance Services
Our ongoing maintenance services include daily, weekly and monthly tailor-made service options. We can work during your least busy hours for minimal disruption to your normal routine. We provide exceptional maintenance services to keep your marble, travertine, granite, terrazzo, tile and grout floors and surfaces looking sensational and reflect who you are.
We're here to help. Contact us.
If you are in the San Diego area, contact us to discuss how can we restore and maintain your stone, tile & grout, or terrazzo floors and surfaces.  Call (619) 231-7752 or (760) 788-9400 or use our CONTACT FORM to send us a message.