We make it a point to educate our customers on proper stone and tile care. To keep your stone, tile & grout surfaces looking their best, follow some simple but important care instructions. Download our Stone and Tile Care Guide for essential care tips and information.  
We strongly recommend you use only quality products designated safe for natural stone. Look below for Tony's Recommended Stone and Tile Care Products, and don't hesitate to ask us for specific recommendations. Here are some other quick pointers to keep in mind.
Acidic liquids (wine, orange juice, tomato paste, a whole lot of other foods and just about all the cleaning products you buy straight off the grocery store shelf) will eat into marble, travertine, limestone, onyx, alabaster and some slates, leaving etch marks.
To minimize or prevent this and other kinds of damage to your natural stone surfaces download our free Stone and Tile Care Guide.
Clean up spills as quickly as possible. Do not rub a spill, simply blot it up.
Use coasters under glasses, particularly those containing alcohol or citrus juices.
Use place mats under dishes, glasses and silverware, which could scratch the surface.
Play it safe. Use trivets or mats under hot dishes. Do not set them directly on your natural stone.
Avoid using cleaners that do not specifically state they are safe for natural stone, not only on the stone, but also on items nearby. For example, overspray from cleaning mirrors, or drips or splashes from toilet bowl cleaners can easily damage the stone beneath or around them if they are not specifically stone safe.
Tony's Recommended Stone and Tile Care Products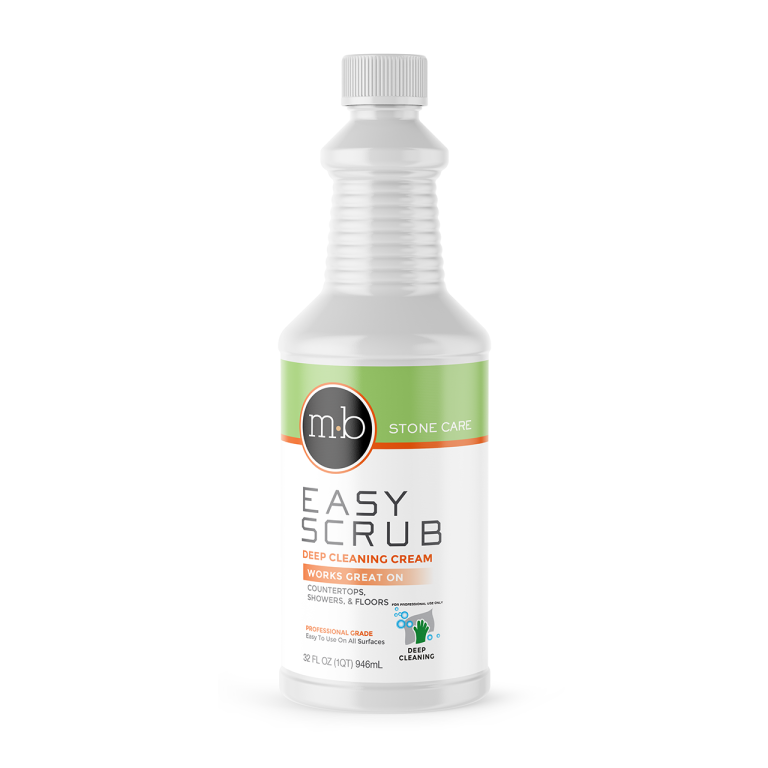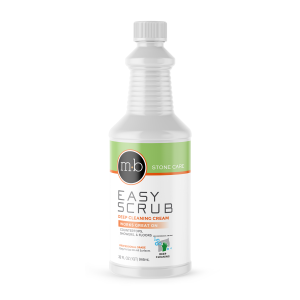 MB Stonecare Easy Scrub Deep Cleaning Cream
What It Is
This remarkable cleaner is perfect for effortlessly and safely deep cleaning your stone surfaces, even tough messes.

Why We Love It
Easy Scrub Deep Cleaning Cream effortlessly tackles the toughest cleaning tasks, but it's not just for tough messes. It is an ideal everyday deep cleanser, ensuring a sanitary and inviting environment.  
Where to Buy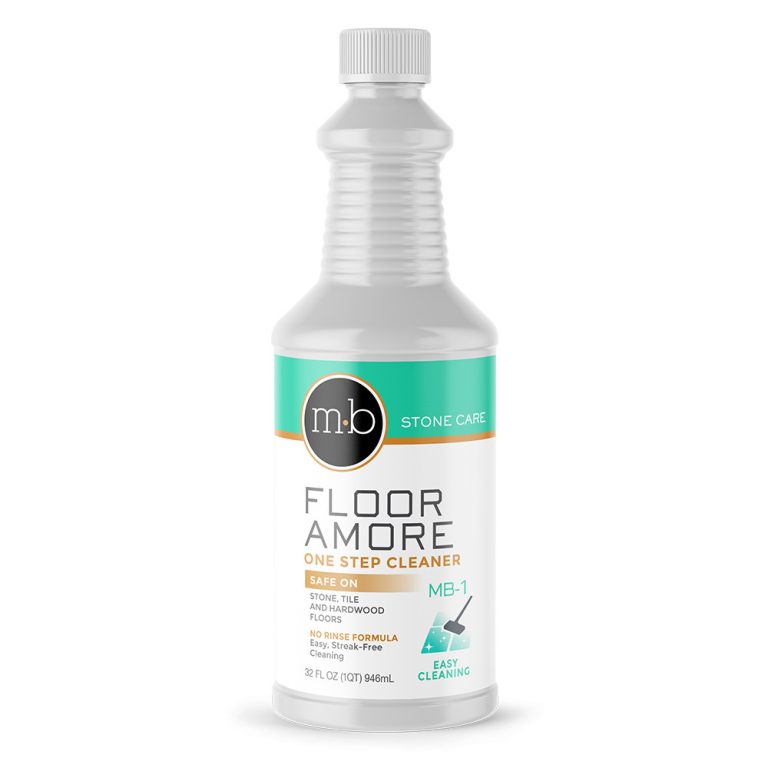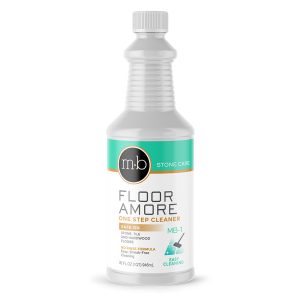 MB Stonecare (MB1) Floor Amore One-Step Cleaner
What It Is
Superb, highly concentrated, no-rinse floor cleaner.
Why We Love It
It effortlessly eliminates dirt and grime without leaving behind any unsightly film. Thanks to its exceptional organic salts, your natural stone surfaces are treated to a much-needed "moisturizing" effect, safeguarding them from drying out. The highly concentrated formula means a little bit goes a long way.
Where to Buy
www.mbstonecare.com/products/mb-1-floor-amore/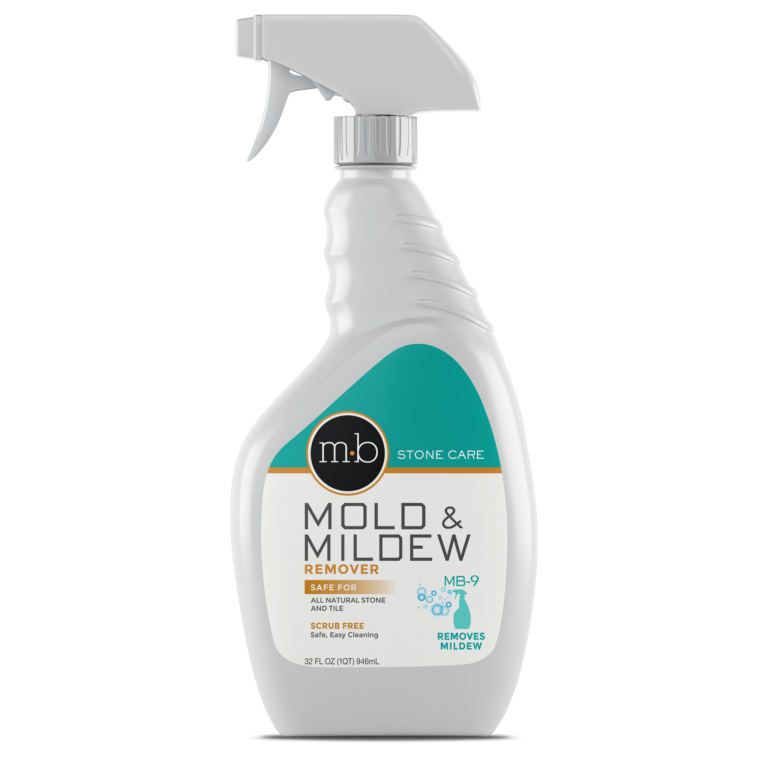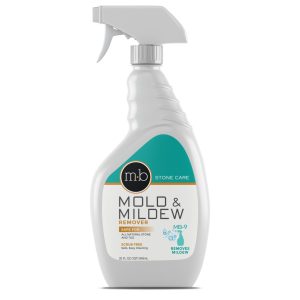 MB Stonecare Mold and Mildew Remover