Onyx Restoration and Cleaning - San Diego area
We can restore the head-turning, translucent beauty of your onyx.
If your onyx has become scratched or dull and old-looking call Excel Stone and Tile Care. We can restore your onyx, so that it looks just as good or better than when it was installed. Whether you prefer a polished or honed finish, we use the best tools, technology, and techniques to provide superb results.
We provide both residential and commercial services, including post-construction cleaning and sealing. In addition, we can recommend a maintenance program tailored to the placement, traffic, and usage of your onyx surfaces.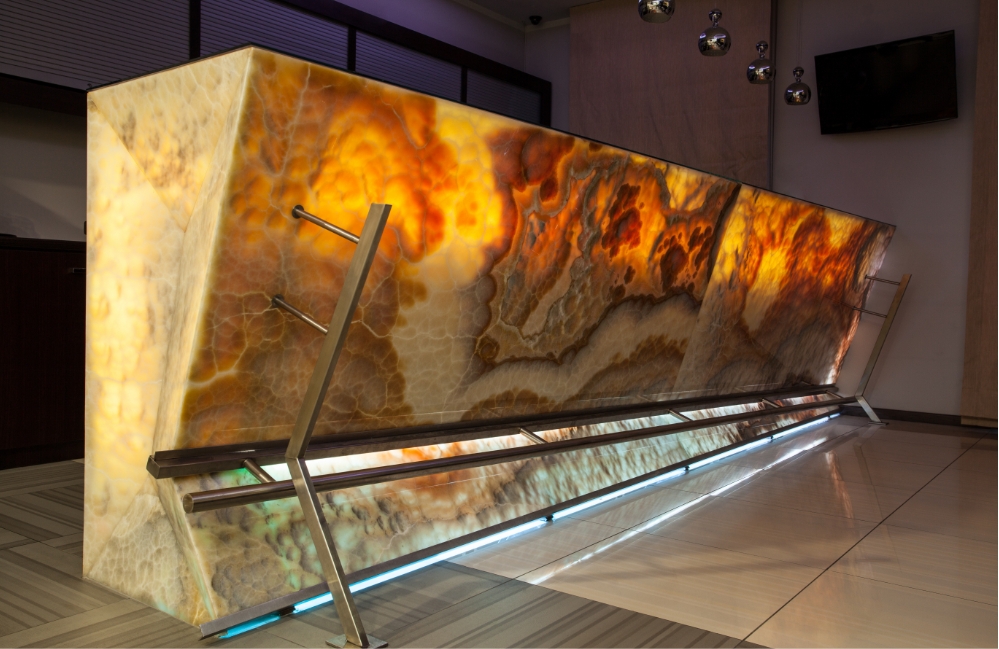 Onyx, a form of marble, is a truly stunning stone known for its incredibly rich colors and luminosity. But this calcium-based stone reacts to acids found in lemon, wine, cleaners, and other substances, which can result in etch marks on the stone surface. We can take care of etching and other problems associated with onyx, including repairs and cleaning.
Is your onyx floor uneven?
When tiles are set unevenly, this is called lippage. Aside from detracting from the beauty of your installation, lippage can create a trip and fall hazard. You need not replace the entire floor, because our expert technicians can grind the stone to a uniform, flat surface. The honed or polished end result will look as good or better than when the floor was first installed.
Some natural stone types are more porous than others, and the more porous a natural stone is, the more susceptible it is to staining. Your onyx will be easier to keep clean with periodic professional deep cleaning services, using non-acidic, highly-effective cleaning solutions. Once your onyx is cleaned and restored, we may recommend you have us seal it to enhance its stain resistance. We say, "May" because not all stone needs to be sealed. Highly polished stone may not even take an impregnating sealer. But, if sealing is recommended, know that sealing represents an inexpensive, preventative measure against stain damage, because it buys you time to wipe up spills before they become stains.
We can educate you on the proper care for your onyx, and recommend or provide you with cleaners that are safe for your stone.
Tips to keep onyx looking like new:
Dust mop or vacuum with a soft bristled brush.
Clean up spills immediately.
Clean with a neutral pH cleaner.
Always test any cleaner in an inconspicuous spot.
Remember that some latex backed area rugs my discolor your stone.
Area rugs with a rough or course backing may scratch your stone.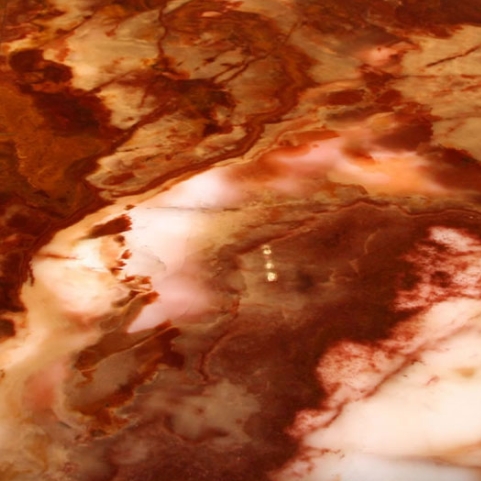 We're here to help. Contact us.
Are you looking for onyx countertop polishing services in the San Diego area? Do you need professional onyx cleaning or restoration? Call (619) 231-7752 or (760) 788-9400 or use our CONTACT FORM to send us a message.