Terrazzo Floor Polishing - San Diego
Terrazzo Cleaning, Stripping, Polishing
If you have terrazzo floors that are not as shiny and attractive as the day they were installed, then it is time to contact us. At Excel Stone and Tile Care, we use only the best diamond pads, abrasives and powders along with the latest technology to make your terrazzo look amazing. Whether you want a high gloss finish or a matte (honed) finish, we can do this for you.
Terrazzo floors, although extremely durable, are susceptible to stains and scratches caused by foot traffic and grit. This is especially true of terrazzo in commercial settings. Excel Stone and Tile Care services both residential and commercial projects and can provide post-construction cleaning and sealing. We can also customize a maintenance program that fits your specific needs, so that your beautiful terrazzo finish lasts.
If your terrazzo is chipped, scratched, etched, stained, or has rough spots, our highly trained professional technicians can resolve these problems for you.
Layers of Old Finish Removed
Sometimes traditional cleaning methods, including heavy duty scrubbing, are not effective for achieving the results you want. That's because terrazzo is often coated with waxes or finishes that, in time, wear down and attract or trap dirt. We can give your terrazzo new life and make your regular cleaning routine a lot easier by grinding and removing these yellowed, grimy layers to reveal the new surface underneath.
We can recommend and supply cleaners that are best for your terrazzo and educate you on how to properly care for it.
Tips to keep your terrazzo looking great:
Dust mop or vacuum with a soft bristled brush.
Clean up spills immediately.
Clean with a neutral pH cleaner.
Always test any cleaner in an inconspicuous spot.
Remember that some latex backed area rugs my discolor your terrazzo.
Area rugs with a rough or course backing may scratch your terrazzo.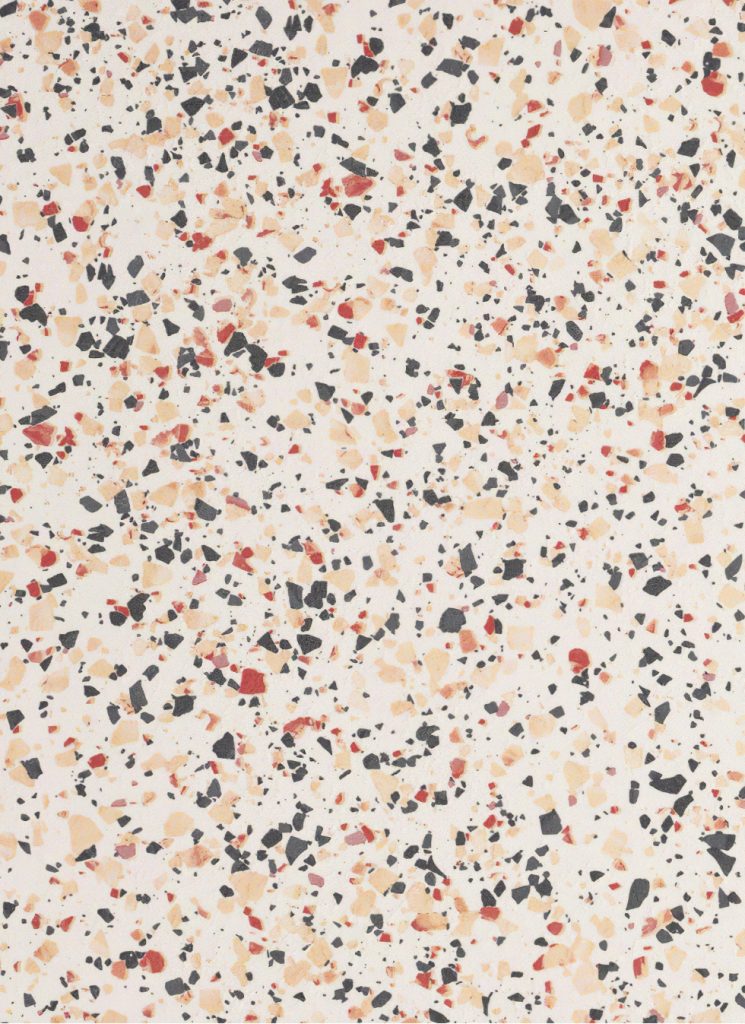 Click here to read about and see compelling before and after images of our terrazzo jobs.
We're here to help. Contact us.
Does your home have terrazzo floors that need professional cleaning or restoration? Are you a property manager for a public school or high-traffic building with terrazzo floors in need of our help in the San Diego area? Call (619) 231-7752 or (760) 788-9400 or use our CONTACT FORM to send us a message.